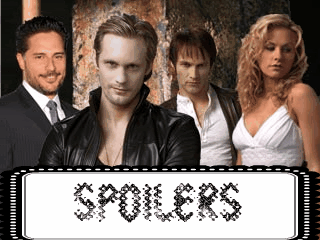 Can't wait to find out what will happen next on True Blood. Don't worry! Here are a few spoilers to get you through the days until the next episode.
Sookie and Bill's happy relationship's going to get rather shaky when one of them has sex with someone else (I wonder if this is going to go according to the novels?). Word on the street is that this cheating scene will be the most explosive scene ever played on True Blood so far, and that's saying something!
Is it an Eric vs Alcide vs Bill season? Lucky Sookie! So many men, so little time, and none of them human!
A certain someone is going to lose their head.
There's going to be a one night stand and it'll be the last person we'd ever expect
Sibling rivalry is going to be taken to the extreme when someone tries to kill their sibling and Sam's life gets threatened numerous times, starting with being held at gun point in episode 2 (some things never change)
Tara befriends a shady vampire by the name of Franklin (I personally hope he kills her - I'm sick of Tara!)
A certain orderly by the name of Jesus may just heat up Lafayette's love life.
A hot guy couple is introduced: King Russell and Talbot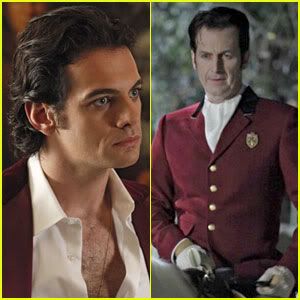 Who knew psychos can be so pretty. Watch out for Debbie Pelt, Alcide's ex-girlfriend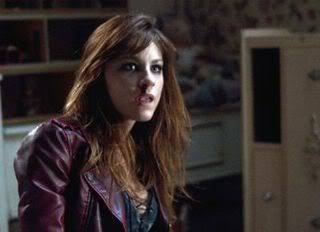 Speaking of psychos - Lorena is back.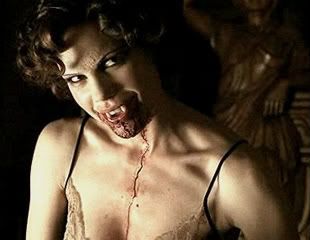 Jason finds himself with a mysterious new girl by the name of Crystal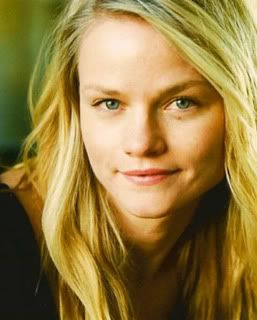 We will see alot more scenes with Eric's clothes off! That's enough of a reason for me to stay tuned :-)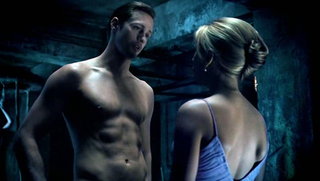 Godric will make an appearance this season! How? I'm hearing that Eric is going to have a few flashbacks starring the now torched vampire. Reports also say that he is going to be apart of the season finale. Don't believe me...take a look at the picture below. It's Godric on the set of TB season 3!!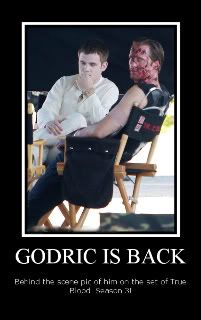 Hope you enjoyed the new spoilers. I'll keep them coming as the season progresses.
Who do you think is going to cheat: Bill or Sookie? Will we finally see an Eric/Sookie hook-up?
Let me know what you think! Leave a comment below and share your thoughts.