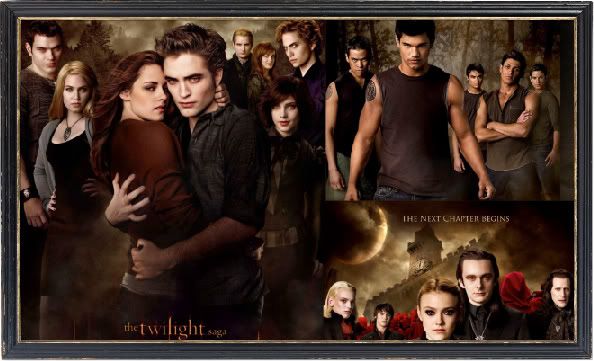 Twilighters - get your party hats on! Summit Entertainment officially announced its decision to split Breaking Dawn into two separate films! The scheduled release date for the first half of Breaking Dawn is set for November 18, 2011. The second film's release date has yet to be announced, but is planned for 2012. The films will shoot back-to-back in the fall, with Bill Condon directing. All of the major stars are set to reprise their roles. However, supporting stars Dakota Fanning (as Jane) and Michael Sheen (as Aro) are yet to be confirmed.
This is great news for Twilighters out there. That means more Twilight and possibly more (but not too much) skin. That's right people - it won't get too steamy. Here comes the bad news: Despite talk that the film might be rated R (and a "Make Breaking Dawn Rated R" petition), it will not be so. Sorry to disappoint, but the film will be PG -13, according to People magazine. Remember, many of Twilight's fan base are teeny boppers.
For those that have been living under a rock (or in a coffin), Breaking Dawn is the fourth and final installment of the Twilight series, and includes the very first and much anticipated love scene between Edward and Bella.
The third film of the series, "The Twilight Saga: Eclipse," comes out June 30th.
What do you think of the decision to make Breakiing Dawn two rated PG-13 movies?