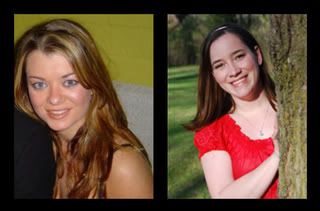 We are in for some fun! Next week is the first ever "Author Week." We are going to spend a week with
Stacey Kennedy
.
If you've never heard of her, stop what you are doing right now and pick up one of her books immediately. Any book from her is sure to leave your heart-racing, blood boiling, temperture rising and adreline racing. Each series is completely different, but each has the fundamentals of a great PNR/UF book: Mystery, Action, Romance, and Suspense! Check out her
website
and see the awesomeness that is Stacey Kennedy!
Speaking of awesome - HP Mallory is back with book 2 of her
Dulcie O'Neil series
: A Tale of Two Goblins. I am luck enough to be a beta reader for the great HP so I can tell you that this book is even better than the first, To Kill A Warlock. How she is able to top an already perfect book never ceases to amaze me. Talk about edge-of-your-seat amazing. This book truly has it all: Humor, Action, Romance, and more twists and turns then a rollercoaster. Anr to top it off - a "Holy Cliffhanger" ending. If you haven't picked up an HP Mallory book then run off and get one right now. Every PNR and UF fan must read an HP Mallory books - it is in the rule book, I checked! Check out my review
here
These two authors are a definite force to be reckoned with. So, if you are a paranormal romance and urban fantasy fan, which you probably are since you are on my site - run off and add their book to your TBR list. You will not be disappointed!