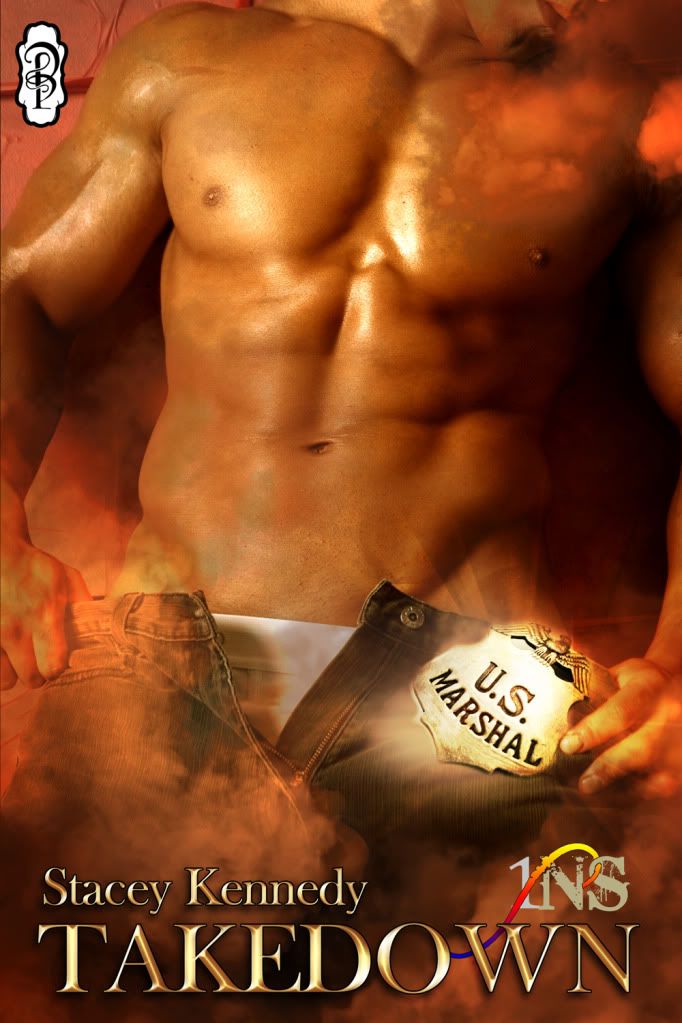 Title: Takedown
Series: 1 NightStand, GLBT Series
Author: Stacey Kennedy
Theme: M/M Erotic Romance
Official Summary
U.S. Marshal Wyatt Tanning has been on the hunt for a killer on the run in Turks and Caicos. A week into the investigation, he has absolutely nothing to show for his efforts. Feeling defeated he returns to Castillo Resort to drown his frustrations. There he meets UFC fighter, Rye Daniels. Now the resort's bartender, Rye recognizes a man that has been beaten down, but he also senses a shared attraction that is hard to ignore. Wyatt might not be ready to step out from behind the shadow of lies, but Rye will stop at nothing to unleash the beast within.
My Review
This book is a first for me in two ways. It is the first M/M (Male/Male) Romance that I have ever read and the first purely Erotic Romance that I have reviewed on Paromantasy and I'm sure glad I did. Stacey Kennedy never ceases to amaze me. She can write a sizzling, gripping, temperture-rising story in just a few pages, leaving you wanting more. Not to worry, Takedown is the start of the series!
Wyatt is a U.S Marshall who is in Turks & Caicous on the hunt for a murderer. Unfortuantely, many sleepless nights later, the murderer is still nowhere to be found. He decides to call it a night and rest so he heads to his hotel and decides to hit the bar. Little did he know that in that bar is the person that will change his entire life. Rye is a former UFC fighter turned bartender who is looking for love. Little did he know that he would find that man of his dreams, the only problem is that this man is in serious denials. He knows that Wyatt wants him, but is not letting himself take what he wants, and what Rye will readily give. Too bad that Rye doesn't take rejection easily and is willing to fight for what he wants and for the unspoken desire in Wyatt. Get ready for some sizzling, heart-racing, libido-rising action as Wyatt and Rynn take you for a thrilling ride that will leave you wanting more!
Takedown is like sexual dynamite - get ready to explode!
This book is rated 5-fangs:





Have you ever read a M/M romance before? Would you? Let's hear your thoughts!