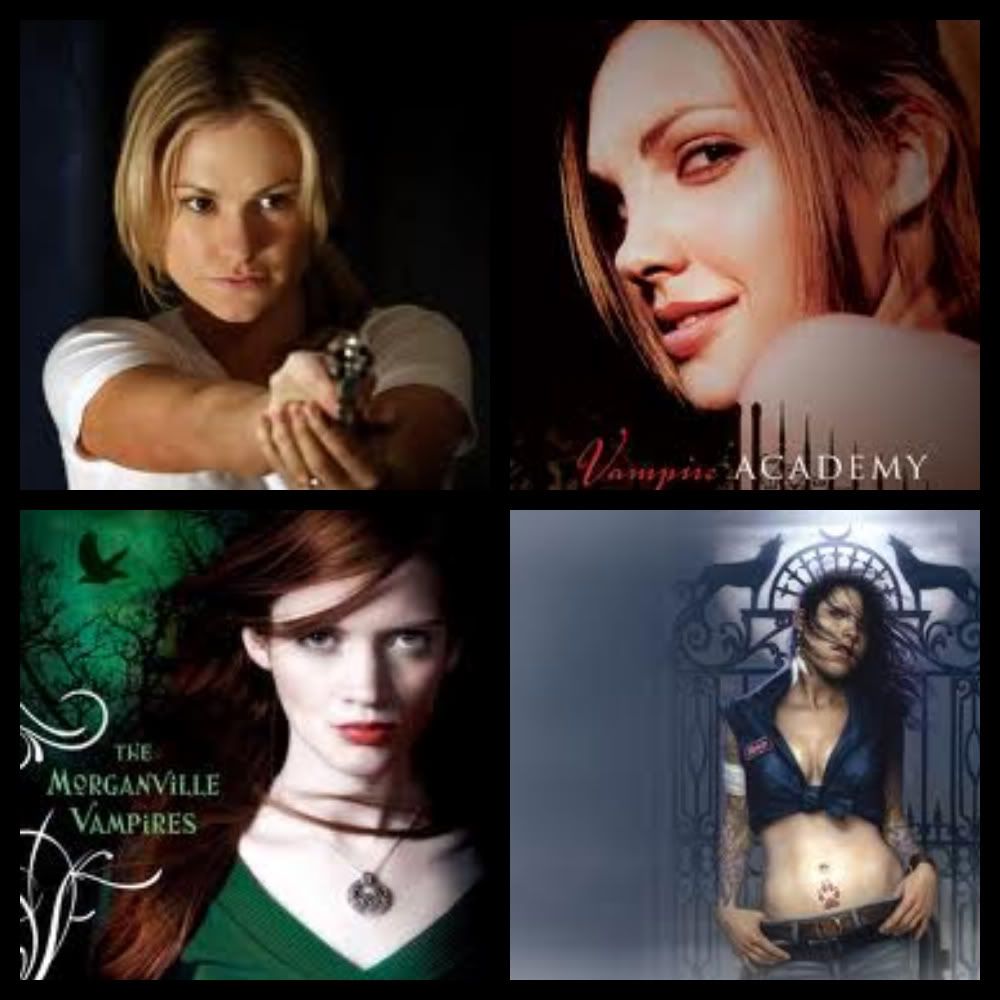 Last week I told you all about my obsession with the Bad Boys and Underdogs of Paranormal Romance and Urban Fantasy - if you didn't check it out click here to read it. My love for Eric from True Blood, Damon from Vampire Diaries, Adrian in Vampire Academy, Jacob from Twilight (and the list goes on) shows a continuous pattern that has made me realize that I'm in for a lifetime of reading disappointment when the heroine ultimately chooses the "good guy" or supposed hero, as is the case in nearly every book except one. According to the quiz, you seem to agree with me. Big thanks to Ninja Girl for pointing out the Suzanne Collins went against the grain in Hunger Games. I don't want to spoil it for those of you who have not read the series , and to those people I scream "What are you waiting for?!, but she really surprised me that she did the unthinkable and went with the not-so-obvious choice. Kudos to you Mrs. Collins!
As a side note, if you have not checked out Ninja Girls blog, do so immediately (http://ninjagirlreads.blogspot.com/). She is the baddest and most entertaining ninja you'll meet and her reviews are amazing!
Another "obsession" that I have is also with the heroines of Paranormal Romance and Urban Fantasy. When I read a book, I always find myself hoping for the bad-ass, sarcastic, perfectly flawed heroine who does not depend on a man to save her. Instead she is the hero's equal. She will fight physically, mentally, and emotionally for her beliefs and those that she cares for. She is dangerous, fierce, loyal, and loves to break rules, make rules, and live life to the fullest. This is why I love Rose from Vampire Academy, Sookie from the Sookie Stackhouse Novel/True Blood, Nexi from The Magical Sword (to be re-released as Werewolves be Damned in 2012), Claire from Morganville Vampires, Jolie from the Jolie Wilkins series , Mercy from the Mercy Thompson series, Buffy the Vampire Slayer (flashback!)…you get the point. I want a heroine I can root for, one that makes me proud to be a woman because let's face it – we are the fiercest thing in the world! That's right guys, I said it. Women make the world go round!
I am tired of having the damsel in distress role given to heroines who have potential to be so much more. I want to engross myself in a book where I actually want to trade places with the heroine, where I would want to be her or be like her. I don't want to be a Bella from Twilight where my world begins and ends with the hero. I want the heroine to be able to stand on her own two feet with her man beside her, not in front of her. I want a heroine that, especially in YA books, would be an example for young girls everywhere, showing them that women can be strong, independent, smart, and savvy.
I want a heroine that I am proud of, even if they are only a character in a book. For a few hours I enter the book's Paromantasy world, and I want to enjoy my time with her, not wish that I could wring her neck.
So let's give a blogaratory (vs celebratory..get it) toast to heroines that are a lot more spice than sugar. This one's you!
Do you prefer a bad-ass heroine or a damsel in distress?
Along with your comments, take the quiz on the side and cast your vote :-)